We're a friendly and professional crew here at Cultivate. It helps that we all share one important passion: nature.
Those on the Cultivate team don't see this as a job. We are truly excited when it comes to horticulture, botanicals, and landscape design. We love plants – and everyone knows, that plants that are loved are even more radiant.
We are exceptionally proud to be one of the Greater Toronto Area's top boutique landscape design firms. As a small firm, we work with a select number of clients, to ensure that each of our clients gets the high level of attention and passion that you deserve.
Mark Moniz, Founder
Cultivate Design founder Mark Moniz is a seasoned professional whose passion for landscaping is immediately visible.  Mark grew up in garden centres and greenhouses, and was excited about plants from the very beginning. A graduate of Niagara College School of Horticulture, he spent several years honing his skills in the landscaping business, before launching Cultivate Design in 2007.
Mark quickly became known in horticulture circles for his deep knowledge of plants, and his ability to build and inspire a team of professionals who treat nature with care.  Each team member is selected on their ability to balance function and efficiency with reverence – resulting in a level of care unmatched in the city.
A personable leader, Mark develops close relationships with his clients, and has a deep appreciation for each opportunity to create inspired and beautiful spaces.
Our core values as a company are: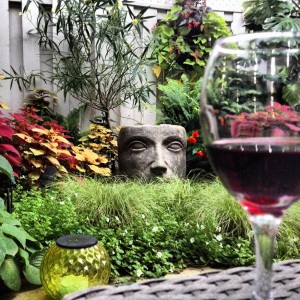 Your open style and pleasant manner make it a pleasure to work with you. We are so thrilled to have won a grant and an award from the city for our green roof!
You have been terrific all year.  Thanks, and as always, you did a fantastic job !
The designs implemented by Cultivate Design are fresh and exciting, and the team, a joy to work with.
I am really enjoying all the plantings.  The courtyard, third, and fourth floors are spectacular.
Absolutely enjoying the garden – front and back! Thank you for choosing flowers and colours that you know we love, and for creating such beautiful arrangements.