Professional Landscape and Design Services
Design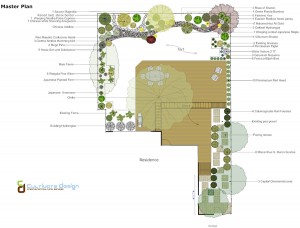 Nothing like a team of horticultural nerds to do some great planning and design work!
We work with your preferences to balance aesthetics and function, beautifully. Our goal is to produce a landscape/display that will inspire those who interact, and ultimately increase your property value.
Our design team specializes in seasonal planting as well as sustainable landscapes that will naturally mature with as much or as little human intervention as desired.
From landscape renovations to brand new designs, magic is on its way!
Planting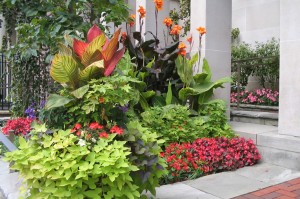 With a strong team background in the garden center and greenhouse side of the industry, Cultivate does wonders when planting!
Cultivate's approach of sustainable planting will ensure that your plants will not only survive, but will thrive.  We love to mix economical yet unusual plants with eye-catching surprises – all tailored to your desires.
Our planting services include: new installations, spring bulbs planting, colorful annual planting, special events, outdoor functions, and staging.
Nature is so beautiful – so let's plant more of it!
| | | |
| --- | --- | --- |
| Spring | | Summer |
| | | |
| Autumn | | Winter |
Maintenance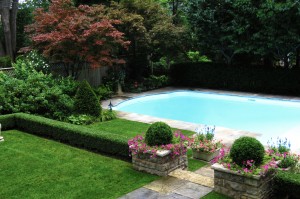 Maintenance sounds boring, right? Well, we geek out on it – and here's why!
We get really excited about finding environmentally friendly ways to ensure that all your plants receive the care they deserve and require. Some people organize spice racks; we get nerdy about maintenance schedules!
Our thoughtful approach means that your plants not only will survive, but will thrive more than ever before.
Our maintenance services include:
Irrigation adjustments
Pruning
Grass cutting
Trimming
Fertilization

Spring and fall clean outs
Pond opening and closures
Cultivation and edging
Organic weed control
Pest and disease monitoring and diagnosis
Yes, that's a lot to think about. But we'll have it all looked after – with Cultivate, you're in good hands.
Decorating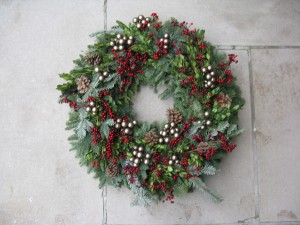 Did someone say decorating?  Hurray!
Our inner elves come out when it's decorating time. There is something so incredibly satisfying about using nature to set a mood for a celebration or a holiday.
From the more traditional holiday decoration, to  special occasions, Cultivate Design decorating will create an inspiring environment to make your event more memorable.
Don't mind if we smile the whole time.